Posted by Emily Getty | 09-Nov-2020
This year, our Global Day of Purpose was different: Amid a global pandemic, our teams around the world were looking for new ways to give back to the communities in which they live and work.
While caring for each other means keeping a distance, connecting to each other in meaningful ways is now more important than ever before.
At Global Day of Purpose, Elanco colleagues across the globe reserved their day to extend small acts of kindness. Rediscovering volunteering in a virtual world, they dropped food at drive-through food pantries, sold Do-It-Yourself greeting cards for charity, and organized online workshops to advance sustainability and mental health. Even though they couldn't all be together, they stood united for a good cause.
Our Commitment to Community Service Remains Undeterred
At the same time, volunteering is all about building community spirit and group engagement. Wherever possible, our employees created safe and physically distant volunteering experiences, going out and about to collect trash in their neighborhoods, renovating animal shelters and schools or cooking for the needy.
As many of us continue to work from home, there are also many things an individual can do remotely. Some put on their running shoes for virtual charity runs, others gave extra attention to their pets and families and came together for virtual pet walks.
I personally chose to take my puppy Boone for a walk around our countryside, picking up bags of trash and recyclables. Boone was a big help sniffing out things that shouldn't be on the roadside.
It's a conscious decision to brighten up each other's lives.
Our Employees Advocate for Their Cause
Celebrating our teams' innovative volunteer efforts, Elanco launched the Live your Healthy Purpose-Challenge. Through this challenge, we feature charitable organizations that advance our causes, helping to advocate for those who commit to advancing food security and the human-animal bond.
At the occasion of Global Day of Purpose 2020, colleagues nominated causes from all corners of the world that are close to their hearts. This puts those into the spotlight whose work often goes unnoticed. It's a privilege to announce the winners today:

FareShare, the UK's largest charity fighting hunger and food waste, is a network of charitable food redistributors that is made up of 17 independent organizations. Together, they take good quality surplus food from right across the food industry and get it to almost 11,000 frontline charities and community groups across the UK, including school breakfast clubs, older people's lunch clubs, homeless shelters, and community cafes. In 2019/20 the food FareShare redistributed contributed towards 57.3 million meals.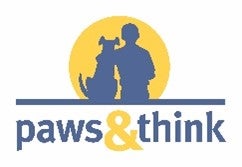 Paws & Think, an Indiana-based non-profit organization, works to improve lives through the power of the human-dog connection. Paws & Think's Animal-Assisted Interventions (pet therapy) volunteers provide comfort and support to children and adults at a variety of venues in Central Indiana, USA, including healthcare facilities, schools, libraries, and more. Their vision creates a community where "every person who would benefit from a dog has the opportunity, and every dog fulfills its potential."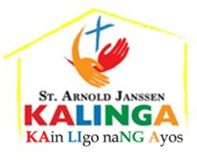 St Arnold Kalinga Foundation, serves as a beacon of hope for Metro Manila's homeless and poorest of the poor. The Filipino organization recreates and empowers the wounded, envisioning a society where nobody is left behind. KALINGA means "care" and is an acronym for the programs offered by the center: Kain-Aral-LIgo-naNG-umAyos (Eat, Learn, Bathe, to be Well).
Let's remember that there are many ways to do good and make community service an ongoing commitment. And in today's world, this is more critical than ever.
Watch how our employees volunteered around the (virtual) world for our 2020 Global Day of Purpose.
Learn more about Our Commitments.