Posted by Martin Wans | 29-Nov-2020
Dexter loves to plough through the foliage. Every year, when the trees and bushes lose their leaves and a dense layer of foliage has formed on the ground, the 5-year-old Beagle hunts like a whirlwind through the foliage mountains. Especially when he walks through the woods with his owner Christian.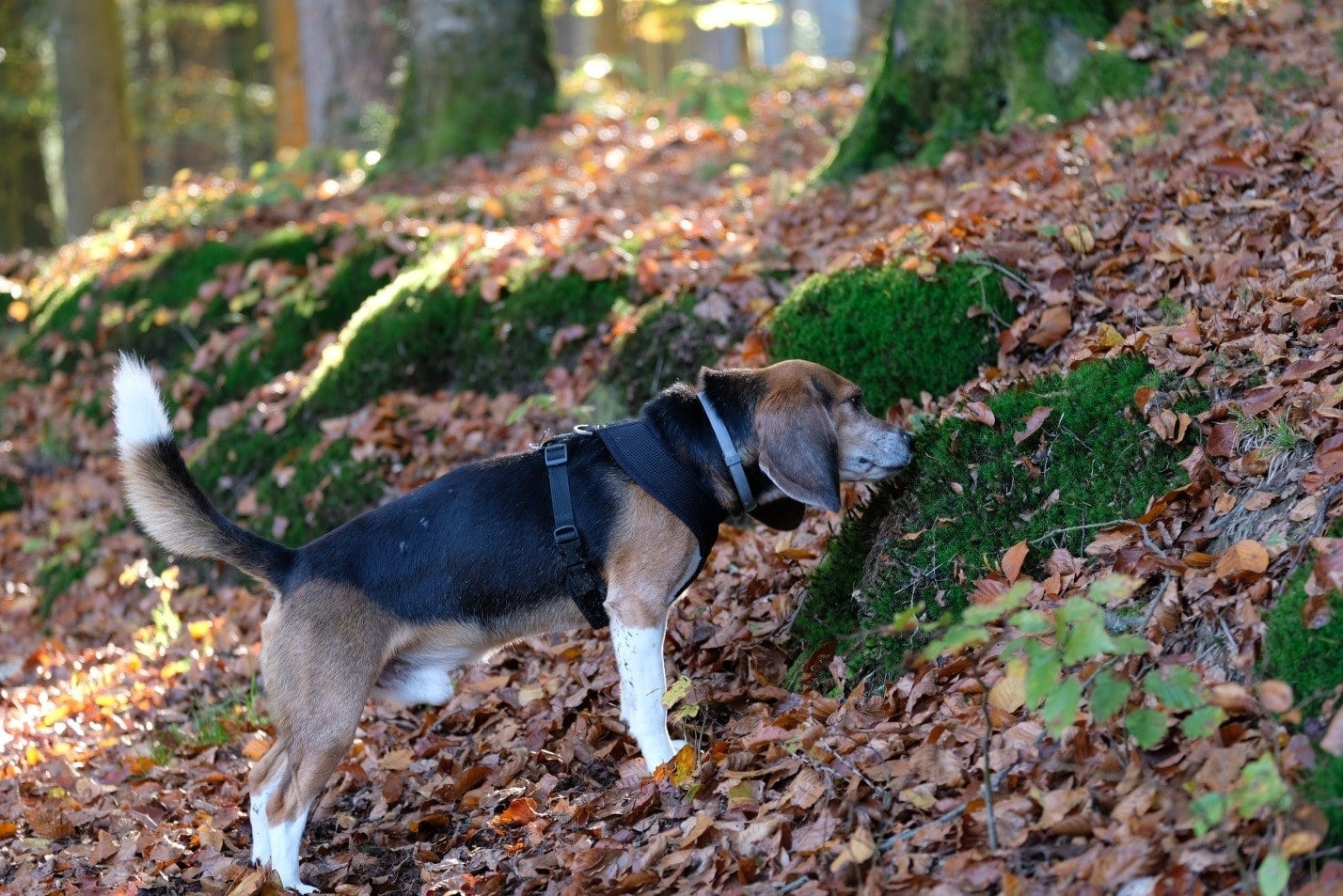 He disappears to his head in the foliage," laughs Christian, "no matter whether it's wet or dirty and muddy, the main thing is that he can hunt leaves". Christian Stilez, Dexter's owner, lives with his family on the outskirts of a suburb of Leverkusen, Germany. He is looking forward to the walks with his dog every day.
A walk in the forest has its charms even in this time of year - but other living creatures than dogs or cats also feel at home in the colorful foliage. Innumerable insects and arachnids, such as ticks are now more at the bottom of the leaf litter and benefit from the additional protective layers. The leaf litter with its many layers forms a moisture reservoir and thus protects the ticks from drying out, extreme frost and also from being easily discovered.
A clear temperature threshold under which ticks are no longer active cannot be named. If it is only cold for one or two days, some ticks are still active. A few mild days in a row can cause ticks to resume their activity even in late autumn and winter. And: If ticks become active in the winter months, they can transmit serious pathogens like the one causing Lyme Borreliosis to the host just as they do in other seasons.
It can happen that a tick grabs on to the fur of a dog that is digging into the foliage. Activated by the body heat, this tick can take advantage of the opportunity and bite also in winter. That's why dog owners should apply tick control products all year round.
Dexter wears a flea and tick collar throughout the whole year. "I know he'll be protected then from ticks and fleas", explains Christian, "this method gives me also the peace of mind to do the best for Dexter. The collar provides up to 8 month protection and after 8 months I replace it with a new one".
According to most experts, ticks are increasingly spreading in Northern and Central Europe. Ticks seem to penetrate also in regions with cooler weather, which is probably due to the last mild winters and could develop into a global trend in the predicted climate change.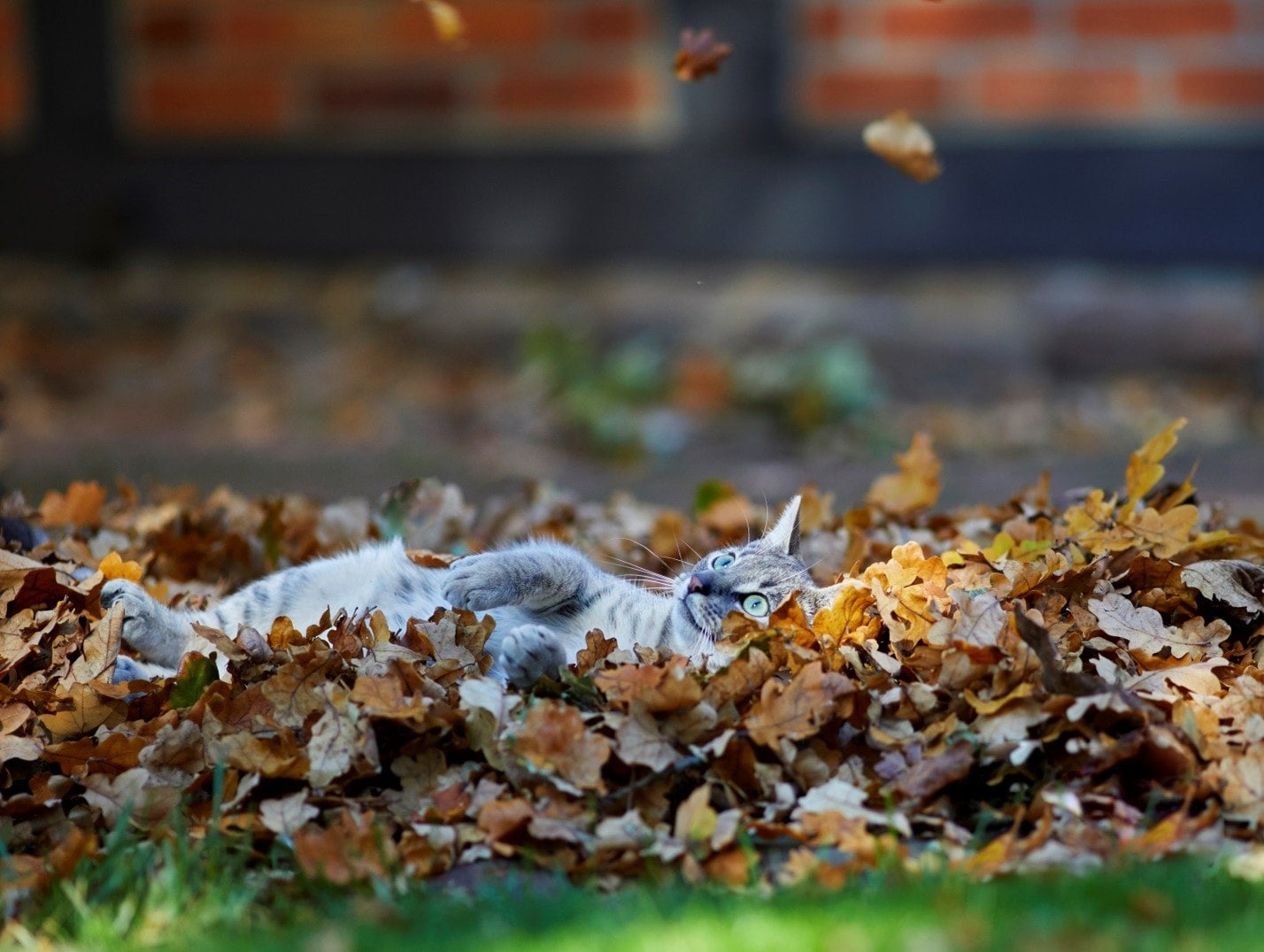 But not only ticks are a health threat for cats and dogs during that season. Autumn is often referred to as flea season. Especially in Central Europe, free-living fleas increasingly seek out the warmth of homes in order to proliferate explosively on dogs and cats. Fleas are like mites and lice "faithful" fur inhabitants, who spend most of their life on a host animal while eggs, larvae and pupae are also found in the animal's environment. Due to their legendary bounce they can also easily change hosts. Adult fleas are always active when they are on pets.
Dexter is protected against fleas and ticks wherever he is, outdoors in nature or in the house. "I can enjoy the time with him without having to worry", explains Christian satisfied, "that's a really good feeling".
Meanwhile, Dexter enjoys the freedom and disappears headfirst into the next heap of leaves.